People are crazy about phones; chatting is becoming one of the most important factors when we care to talk about the phone. Whatsapp is one of the most trending apps that are used by the people if you have an android phone than the most important thing is you must be having WhatsApp in that. Many times people want to run 2 whatsapp in 1 phone it is quite impossible but knows it is possible to run 2 whatsapp in 1 phone.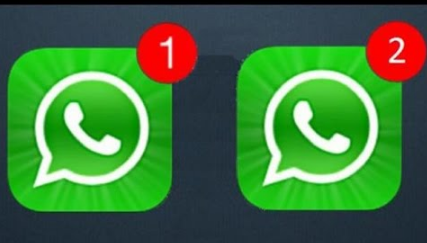 Steps to run2 Whatsapp in 1 phone
• If you want to run two WhatsApp than you have to add a new user account in your Android Smartphone. If you want to add an account, you first have to click on users and then go to add users; you can just go to notification bar click on the user's picture and can add a new user you want to add.
• Now after adding a new user accounts in your android phones than creating a user account and fill all the necessary details that are being asked in it.
• You can easily switch to the new user by pulling down the notification bar, and by just directly clicking on the new user icon.
• If you have successfully switched to the new user account. Then you will get a new profile with the default setting.
• Now you can install 2 Whatsapp in 1 phone easily
• Now once you have downloaded the app, you can fill all the details and can run your WhatsApp easily.
Many times there are use of 2 WhatsApp in your phone the reason behind may be one for official use and one for personal. Therefore, these are the steps through which you can easily run 2 Whatsapp in 1 phone with very simple steps.