Ever heard of the super popular YouTube start by the name of wengie? Well even if you have never heard of her, you have probably watched one of her slime or make up tutorial videos without even realising it. Well on her YouTube channel, she makes all kind of videos from DIY stuffs to product reviews. If you have always wanted to make a DIY candy machine but don't know how, well now you can with the help of Wengie's new how to make DIY candy machine tutorial.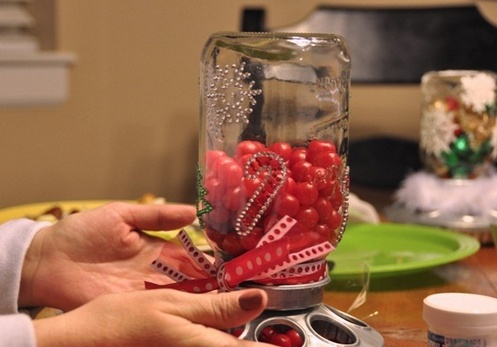 Well you will first need a few of the readily available household items such as the a cylindrical car of any size but Wengie used a Nutella jar in her video which as a diameter of 8.5 cm, however you can use any size of plastic jar you have at your house, a hot glue gun, a cardboard, a bottle cap, a small spring, a skewer and also spray paint and a masking take which is optional. First cut out in the template size provided in the video, you can scale the template to fit your different jar.
You will get 3 piece after cutting, 1 large and 2 small cardboard. Start by cutting out the rectangular inline of the 2 small cardboard and make sure to make it as clean as possible as this is going to be the heart mechanism of your jar. Next one of the small cardboard, insert the skewer from the side and cut both ends. Put a spring at one end and stick a cap on the other end. Next cut the jar cap with the trace of the inline rectangle. Now fold the large piece of cardboard into 3 equal part around the jar. Glue everything together in place and fill your jar with candies. There, adiyGumball machine is made in no time.